Gepresenteerd door
---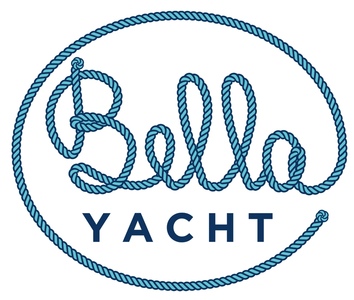 Mathieu Gueudin
Bella Yacht
22 Avenue Sainte Marguerite
06150 Cannes
Frankrijk
Omschrijving
---
Automatisch vertalen:
EN
COUACH 2300 FLYBRIDGE

The 23 meters is one of the mythical boats of Couach. Its fluid, sporty and timeless lines sublimate its performance. On the one hand, it has the comfort of a yacht, and on the other, exceptional nautical services. This 2300 Couach definitely has as much presence as presence.

The 2300 is distinguished by sleek interiors. Its discreet and elegant design, draws well the style of the site. The atmosphere of this yacht has been thought of as a pleasant holiday environment, and above all, relaxing for the 8 guests left in 4 sublime cabins.
A crew area with two extra berths.

This ship is a first hand, the meticulous owner has perfectly maintained and upgraded every year by professionals, and all options (including seakeeper stabilizer, radar, platform & hydraulic bridge, ...).

Boat in excellent condition. No work to be planned, ready for long navigations in a row

Contact Mathieu Gueudin : +33 (0) 6 69 46 09 45

Disclaimer:
The company offers the information relating to this vessel in good faith but is not able to guarantee the accuracy of this information or the condition of the vessel. It is up to the buyer to instruct his agents or experts in order to verify and validate the information of his choice. This vessel is offered subject to prior sale

Electronic tools for navigation:
On-Board Computer.

Staging and technical:
Teak Side Decks, Deck Shower, Teak Cockpit, Electric Windlass, swimming ladder, cockpit table.

Domestic Facilities onboard:
Warm Water System, Watermaker, Electric Toilet.

Entertainment:
Radio AM/FM, Hi-Fi, VHS.

Kitchen and appliances:
Washer.

Upholstery:
Cockpit Cover, Cockpit Cushions.


IT
PONTE COUACH 2300

Il 23 metri è una delle barche mitiche di Couach. Le sue linee fluide, sportive e senza tempo sublimano le sue prestazioni. Da un lato, ha il comfort di uno yacht e, dall'altro, servizi nautici eccezionali. Questo 2300 Couach ha sicuramente tanta presenza quanto presenza.

Il 2300 si distingue per gli interni eleganti. Il suo design discreto ed elegante, disegna bene lo stile del sito. L'atmosfera di questo yacht è stata pensata come un ambiente di vacanza piacevole e, soprattutto, rilassante per gli 8 ospiti lasciati in 4 cabine sublimi.
Un'area equipaggio con due posti letto extra.

Questa nave è di prima mano, il meticoloso proprietario ha perfettamente mantenuto e aggiornato ogni anno da professionisti e tutte le opzioni (tra cui stabilizzatore seakeeper, radar, piattaforma e ponte idraulico, ...).

Barca in ottime condizioni. Nessun lavoro da pianificare, pronto per lunghe navigazioni di fila

Contatto Mathieu Gueudin : +33 (0) 6 69 46 09 45

Disconoscimento:
La compagnia offre le informazioni relative a questa nave in buona fede, ma non è in grado di garantire l'accuratezza di queste informazioni o le condizioni della nave. Spetta all'acquirente istruire i suoi agenti o esperti al fine di verificare e convalidare le informazioni di sua scelta. Questa nave è offerta soggetta a vendita preventiva

Strumentazione elettronica di navigazione:
Computer di bordo.

Allestimento tecnico e di coperta:
Camminamenti laterali in teak, Doccia esterna, Pozzetto Teak, Salpa Ancore Elettrico, Scaletta da bagno, Tavolo pozzetto.

Dotazioni domestiche di bordo:
Boiler, Dissalatore, WC marino elettrico.

Intrattenimento:
Radio AM/FM, Stereo, VHS.

Cucina ed elettrodomestici:
Lavatrice.

Tappezzerie:
Copripozzetto, Cuscineria Pozzetto.


FR
COUACH 2300 FLYBRIDGE

La 23 mètres est l'un des bateaux mythiques de Couach. Ses lignes fluides, sportives et intemporelles subliment ses performances. D'un côté, il a le confort d'un yacht, et de l'autre, des prestations nautiques exceptionnelles. Cette 2300 Couach a résolument autant de présence que de prestance.

La 2300 se distingue par des intérieurs épurés. Son design discret et élégant, dessine bien le style du chantier. L'ambiance de ce yacht a été pensée comme un environnement de vacances agréable, et surtout, reposant pour les 8 invités repartis dans 4 sublimes cabines.
Un quartier équipage avec deux couchettes supplémentaires.

Ce navire est une première main, le propriétaire méticuleux à parfaitement entretenu et mis à niveau chaque année par des professionnels, et toutes options (notamment stabilisateur seakeeper, radar, plateforme & passerelle hydraulique, ...).

Bateau en excellent état. Aucun travaux à prévoir, prêt pour de longues navigations de suite

Contactez Mathieu Gueudin : +33 (0) 6 69 46 09 45

Disclaimer:
La société offre les informations relatives à ce navire de bonne foi mais n'est pas en mesure de garantir l'exactitude de ces informations ni l'état du navire. Il revient à l'acheteur d'instruire ses agents ou ses experts afin de vérifier et de faire valider les informations de son choix. Ce navire est offert sous réserve d'une vente préalable

Appareillage électronique de navigation:
Ordinateur fixe de bord.

Equipement technique et de pont supérieur:
Passavant en teck, Douche de cockpit, Cockpit en teck, Guindeau électrique, Echelle de bain, table de cockpit.

Equipement domestique de bord:
Ballon d'eau chaude, Dessalinisateur, Toilettes électriques.

Divertissements:
Radio AM/FM, Hi-Fi, Lecteur VHS.

Cuisine et appareils électromenagers:
Lave-linge.

Tapisserie:
Taud de cockpit, sellerie de cockpit.


DE
COUACH 2300 FLYBRIDGE

Die 23 Meter sind eines der mythischen Schiffe von Couach. Seine fließenden, sportlichen und zeitlosen Linien sublimieren seine Leistung. Auf der einen Seite hat es den Komfort einer Yacht und auf der anderen die außergewöhnlichen Wasserleistungen. Diese 2300 Couach hat entschieden so viel Präsenz wie Pracht.

Die 2300 zeichnet sich durch gereinigte Innenräume aus. Sein diskretes und elegantes Design zeichnet den Stil der Baustelle gut aus. Die Atmosphäre dieser Yacht wurde als ein angenehmes Urlaubsumfeld gedacht, und vor allem, erholsam für die 8 Gäste, die in 4 wunderschöne Kabinen abgereist sind.
Eine Crew-Gegend mit zwei zusätzlichen Kojen.

Dieses Schiff ist eine erste Hand, der sorgfältige Besitzer perfekt gewartet und jedes Jahr von Fachleuten aktualisiert, und alle Optionen (einschließlich Seakeeper Stabilisator, Radar, Plattform & Wasserbrücke,...).

Boot in hervorragendem Zustand. Keine Arbeiten geplant, bereit für lange Navigationen in Folge

Kontaktieren Sie Mathieu Gueudin: +33 (0) 6 69 46 09 45

Disclaimer:
Das Unternehmen bietet Informationen über dieses Gutgläubige-Schiff an, ist jedoch nicht in der Lage, die Richtigkeit dieser Angaben und den Zustand des Schiffes zu gewährleisten. Es ist Sache des Käufers, seine Agenten oder Sachverständigen zu unterrichten, um die Informationen seiner Wahl zu überprüfen und validieren zu lassen. Dieses Schiff wird vorbehaltlich eines vorherigen Verkaufs angeboten.

Navigation elektronische Instrumentation:
Yacht PC.

Deck und technische Ausrüstung:
Teak auf Laufdecks, Cockpitdusche, Teak im Cockpit, elektrische Ankerwinde, Badeleiter, Cockpittisch.

Anlagen an Bord:
Warmwasserbereiter, Meerwasser Entsalzungsanlage, elektrische Toilette.

Unterhaltung:
Radio AM/FM, Stereoanlage, VHS.

Küchen-und Haushaltsgeräte:
Waschmaschine.

Polsterung:
Cockpitpersenning, Cockpitpolster.


ES
COUACH 2300 FLYBRIDGE

El de 23 metros es uno de los barcos míticos de Couach. Sus líneas fluidas, deportivas y atemporales subliman sus prestaciones. Por un lado, cuenta con la comodidad de un yate, y por otro, servicios náuticos excepcionales. Este 2300 Couach definitivamente tiene tanta presencia como presencia.

El 2300 se distingue por interiores elegantes. Su diseño discreto y elegante, dibuja bien el estilo del sitio. El ambiente de este yate ha sido pensado como un ambiente de vacaciones agradable, y sobre todo, relajante para los 8 huéspedes que quedan en 4 cabinas sublimes.
Un área de tripulación con dos literas adicionales.

Este barco es de primera mano, el meticuloso propietario ha mantenido y actualizado perfectamente cada año por profesionales, y todas las opciones (incluido el estabilizador de marinero, radar, plataforma y puente hidráulico, ...).

Barco en excelentes condiciones. No hay trabajo que planificar, listo para largas navegaciones seguidas

Contacto Mathieu Gueudin : +33 (0) 6 69 46 09 45

Renuncia:
La compañía ofrece la información relacionada con este buque de buena fe, pero no puede garantizar la exactitud de esta información o el estado del buque. Depende del comprador instruir a sus agentes o expertos para verificar y validar la información de su elección. Este buque se ofrece sujeto a venta previa

Instrumentación electrónica de navegación:
Ordenador de abordo.

Equipo técnico y de cubierta:
Pasillos laterales en teca, Ducha externa, Bañera en teca, Molinete eléctrico, Escalera de baño, mesa de bañera.

Enseres domesticos de abodo:
Calentador, Desalinizadora, WC marino eléctrico.

Entretenimiento:
Radio AM/FM, Stereo, VHS.

Cocina y electrodomésticos:
Lavadora.

Tapicerías:
Toldo de bañera, Cojinería bañera.


RU
КУАЧ 2300 ФЛАЙБРИДЖ

23 метра - одна из мифических лодок Куача. Его плавные, спортивные и вневременные линии сублимируют его производительность. С одной стороны, он обладает комфортом яхты, а с другой – исключительными морскими услугами. Этот 2300 Couach определенно имеет столько же присутствия, сколько и присутствия.

2300 отличается гладкими интерьерами. Его сдержанные и элегантные дизайны, хорошо рисуют стиль сайта. Атмосфера этой яхты была продумана как приятная обстановка для отдыха, и, прежде всего, расслабление для 8 гостей, оставшихся в 4 возвышенных каютах.
Зона для экипажа с двумя дополнительными причалами.

Этот корабль из первых рук, дотошный владелец отлично обслуживается и модернизируется каждый год профессионалами, и все варианты (включая стабилизатор seakeeper, радар, платформу и гидравлический мост, ...).

Лодка в отличном состоянии. Никаких работ, которые нужно планировать, готовые к длительной навигации подряд

Связаться с Матье Гёденом : +33 (0) 6 69 46 09 45

Отказ:
Компания добросовестно предлагает информацию, относящуюся к этому судну, но не может гарантировать точность этой информации или состояние судна. Покупатель должен поручить своим агентам или экспертам проверить и подтвердить информацию по своему выбору. Это судно предлагается при условии предварительной продажи

Электронные навигационные приборы:
Бортовой компьютер.

Техническое оснащение и оснащение палубы:
Боковые проходы из тика, внешняя душа, Колодец из тика, Электрическая якорная лебедка, Трап ванной, cockpit table.

Бытовое оснащение на борту:
котлом, Опреснитель, Электрический морской туалет.

Развлечения:
Radio AM/FM, Привет-Fi, VHS.

Кухня и бытовые приборы:
Стиральная машина.

Обивка:
Задвижка колодца, Кокпит подушки.



Details
---
Positie slechts bij benadering, niet voor aanwijzingen
Algemene informatie
Fabrikant:
Guy Couach
Model:
2300 Fly
Jaar:
2011
Conditie:
Gebruikt
Motor
Motor:
MTU 10V 2000 M93, 1400 hp
Brandstoftype:
Diesel
Benzinetank:
6000 l (1,585.04 gal)
Afmetingen
Lengte:
23 m (75.46 ft)
Breedte:
5.6 m (18.37 ft)
Diep:
1.77 m (5.81 ft)