Gepresenteerd door
---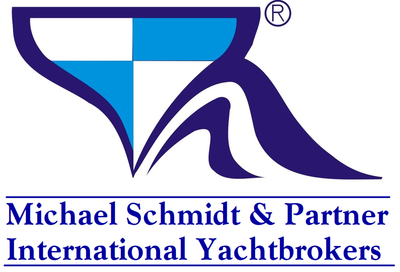 Jan Spengler
Michael Schmidt & Partner Yachthandels GmbH
Rübekamp 5
25421 Pinneberg
Duitsland
Omschrijving
---
Automatisch vertalen:
EN
Slim beauty! Hull extended and tuned rig! Professionally maintained and very extensively equipped!

Exclusive offer at Michael Schmidt & partner. Central agent!
Detailed questions are welcome. Please contact us, we have visited this yacht for you.

Electronic tools for navigation:
Rudder angle indicator, Radar Antenna, chronometer, 2 DSC vhf, MeteoFax, 2 Plotter with GPS antenna.

Staging and technical:
2 Anchor, Water pressure pump, Teak Side Decks, Deck Shower, Directional Spotlight, Automatic Bilge Pump, Teak Cockpit, Shorepower connector, Electric Windlass, Gang Board, swimming ladder, cockpit table, Teak Deckhouse.

Domestic Facilities onboard:
Waste Water Plant, 12V Outlets, 220V Outlets, 2 Heater (1 x Heizung / 1 x Warmwasser), Electric Toilet, 2 Manual Toilet.

Security equipment:
Barometer, First aid kit.

Entertainment:
Hi-Fi (innen & außen).

Sails accessories:
Gennaker equipment, Jib Furling System, Ball bearing slider mainsail, Lazy Bag, Lazy Jack, Backstay tensioner, Mainsheet traveller, Rod Kicker.

Kitchen and appliances:
Burner (Gas), Mechanical Refrigerator.


IT
Bellezza sottile! Scafo esteso e sintonizzati rig! Professionalmente mantenuto e molto ampiamente dotata!

Offerta esclusiva a Michael Schmidt & partner. Agente centrale!
Domande dettagliate sono i benvenuti. Non esitate a contattarci, abbiamo visitato questo yacht per voi.

Strumentazione elettronica di navigazione:
Angolo barra, Antenna radar, Cronometro, 2 DSC vhf, MeteoFax, 2 Plotter con antenna GPS.

Allestimento tecnico e di coperta:
2 Ancora, Autoclave, Camminamenti laterali in teak, Doccia esterna, Faro orientabile, Pompa di sentina automatica, Pozzetto Teak, Presa 220V banchina, Salpa Ancore Elettrico, Scala reale, Scaletta da bagno, Tavolo pozzetto, Tuga in teak.

Dotazioni domestiche di bordo:
Impianto acque nere, Prese interne 12v, Prese interne 220v, 2 Riscaldamento (1 x Heizung / 1 x Warmwasser), WC marino elettrico, 2 WC marino manuale.

Dotazioni di sicurezza:
Barometro, Cassetta di pronto soccorso.

Intrattenimento:
Stereo (innen & außen).

Accessori vele:
Attrezzatura Gennaker, Avvolgi Fiocco, Carrelli a sfera randa, Lazy Bag, Lazy Jack, Tenditore strallo di poppa, Trasto randa, Vang.

Cucina ed elettrodomestici:
Fornello (Gas), Frigorifero meccanico.


FR
Beauty Slim ! Coque rig étendu et à l'écoute ! Maintenu professionnellement et très large !

Offre exclusive à Michael Schmidt & partenaire. Agent de la central !
Des questions détaillées sont les bienvenus. S'il vous plaît contactez-nous, nous avons visité ce yacht pour vous.

Appareillage électronique de navigation:
Indicateur d'angle de barre, Antenne radar, Montre de bord, 2 DSC VHF, MeteoFax, 2 Plotter GPS.

Equipement technique et de pont supérieur:
2 Ancre, Eau sous pression, Passavant en teck, Douche de cockpit, Phare de poursuite, Pompe de cale automatique, Cockpit en teck, Prise de quai, Guindeau électrique, Echelle de coupée, Echelle de bain, table de cockpit, Pont en teck.

Equipement domestique de bord:
Cuve à eaux noires, Prises interieures 12v, Prises interieures 220v, 2 Chauffage (1 x Heizung / 1 x Warmwasser), Toilettes électriques, 2 Toilettes manuelles.

Equipement de sécurité:
Baromètre, Trousse à pharmacie.

Divertissements:
Hi-Fi (innen & außen).

Accessoires voiles:
Équipement Gennaker, Enrouleur de foc, Chariots à bille de GV, Lazy Bag, Lazy Jack, Ridoir de pataras, barre d'écoute, halebas rigide.

Cuisine et appareils électromenagers:
Cuisinière (Gas), Groupe froid.


DE
Schlanke Schönheit! Rumpf verlängert und Rigg getunt! Professionell gepflegt und sehr umfangreich ausgestattet!

Exklusiv im Angebot bei Michael Schmidt & Partner. Central Agent!
Detailfragen sind herzlich willkommen. Sprechen Sie uns an, wir haben diese Yacht für Sie besichtigt.

Navigation elektronische Instrumentation:
Ruderlageanzeiger, Radarantenne, Chronometer, 2 DSC UKW, Navtex Empfaenger, 2 Kartenplotter mit GPS.

Deck und technische Ausrüstung:
2 Anker, Druckwasserpumpe, Teak auf Laufdecks, Cockpitdusche, Suchscheinwerfer, automatische Bilgepumpe, Teak im Cockpit, Landanschluß, elektrische Ankerwinde, Treppen zur Badeplattform, Badeleiter, Cockpittisch, Kajütaufbau in Teak.

Anlagen an Bord:
Faekalientank, 12V Steckdose, 220V Steckdose, 2 Heizung (1 x Heizung / 1 x Warmwasser), elektrische Toilette, 2 manuelles WC.

Sicherheitsausrüstung:
Barometer, Erste Hilfe Kasten.

Unterhaltung:
Stereoanlage (innen & außen).

Zubehör Sails:
Gennaker-Ausrüstung, Rollfockanlage, kugelgelagerte Mastrutscher, Lazy Bag, Lazy Jack, Achterstagsspanner, Grosschottraveller, Starrer Baumniederholer.

Küchen-und Haushaltsgeräte:
Herd (Gas), Kompressor Kühlschrank.


ES
¡Belleza delgada! ¡Casco había extendido y afinado plataforma! Profesionalmente mantenido y equipado muy ampliamente!

Oferta exclusiva en Michael Schmidt y socio. ¡Agente de central!
Preguntas detalladas son bienvenidos. Póngase en contacto con nosotros, que hemos visitado este yate para usted.

Instrumentación electrónica de navegación:
Ángulo de dirección, Antena radar, cronómetro, 2 vHF DSC, Meteo fax, 2 Plotter con antena GPS.

Equipo técnico y de cubierta:
2 Ancla, Autoclave, Pasillos laterales en teca, Ducha externa, Faro orientable, Bomba de sentina automática, Bañera en teca, Toma directa de puerto, Molinete eléctrico, Escalera real, escalera de baño, mesa de bañera, Cubierta Teak.

Enseres domesticos de abodo:
Instalación aguas negras, Enchufes internos 12v, Enchufes internos 220v, 2 Calefacción (1 x Heizung / 1 x Warmwasser), WC marino eléctrico, 2 WC marino manual.

Equipo de seguridad:
Barómetro, Botiquín.

Entretenimiento:
Stereo (innen & außen).

Accesorios Velas:
Maniobra Genaker, Enrollador de foque, Cojinete de bolas de vela mayor control deslizante, Lazy Bag, Lazy Jack, tensor backstay, traveler de mayor, Vang rígido.

Cocina y electrodomésticos:
Cocina (Gas), Frigorífico mecánico.


RU
Тонкая красота! Халл расширен и настроены Рог! Профессионально сохранить и очень широко оборудованы!

Эксклюзивное предложение на Михаил Шмидт & партнера. Центральный агент!
Подробные вопросы приветствуются. Пожалуйста, свяжитесь с нами, мы посетили эта яхта для вас.

Электронные навигационные приборы:
Угол поворота, антенна РЛС, chronometer, 2 DSC, МетеоФакс, 2 Плоттер с GPS антенны.

Техническое оснащение и оснащение палубы:
2 Якорь, Автоклав, Боковые проходы из тика, внешняя душа, регулируемые маяк, Автоматический трюмный насос, Колодец из тика, Прямая розетка от причала, Электрическая якорная лебедка, Заборный трап, Трап ванной, cockpit table, Палуба из тикового дерева.

Бытовое оснащение на борту:
Установка для сточных вод, Внутренние розетки 12v, Внутренние розетки 220v, 2 Отопление (1 x Heizung / 1 x Warmwasser), Электрический морской туалет, 2 Ручной морской туалет.

Оборудование для обеспечения безопасности:
барометр, Аптечка первой помощи.

Развлечения:
Привет-Fi (innen & außen).

Аксессуары паруса:
Генакер оборудование, Устройство кливер, Ball bearing slider mainsail, Lazy Bag, Джек лениво, Backstay tensioner, Mainsheet traveller, Жесткий Ванг.

Кухня и бытовые приборы:
плитой (Gas), Холодильник механического типа.



Details
---
Positie slechts bij benadering, niet voor aanwijzingen
Algemene informatie
Fabrikant:
Helmsman
Model:
Helmsman 49
Jaar:
1983
Conditie:
Gebruikt
Motor
Motor:
Mercedes OM621, 52 hp
Brandstoftype:
Diesel
Benzinetank:
100 l (26.42 gal)
Afmetingen
Lengte:
14.98 m (49.15 ft)
Breedte:
3.54 m (11.61 ft)
Diep:
2.4 m (7.87 ft)
Gewicht:
15000 kg (33,068.78 lb)